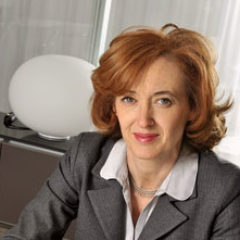 Catherine Nommick
Member of the Lyon Bar
Expertise
Catherine assists a French and foreign clientele with respect to corporate transactions, real estate and financing transactions as well as business and commercial issues.
She counsels corporate groups, industrial and commercial corporations, first-rank banks and credit institutions and groups of investors in connection with external growth transactions, corporate reorganizations, LBOs and equity transactions.
Catherine has served for eight years as senior in-house counsel within the Legal and Tax Department of CCF-HSBC in Paris before joining our Firm in 2001. She has an in-depth knowledge of the banking and financial sector and assists lenders or borrowers in all stages of financing transactions.
Selected Operation Summary
Corporate transactions
Advised an English passenger transport group on an external growth transaction carried out in France by its Spanish subsidiary, from the DD investigations to the completion of the acquisition, and subsequent assistance for the delivery and renewal of transport licenses
Assisted an Indian group listed on the National Stock Exchange of India, in connection with the acquisition of a majority interest in a French group specialized in the design and production of critical electronic systems for power electronics, control systems and energy storage applications in the railway, aeronautics, defense/security, medical industries : DD investigations, preparation and negotiation of the legal transactional documentation, implementation of a management package for some corporate officers and renegotiation of the target's bank loans and bonds
Advised a Norwegian industrial group in connection with the sale of several French subsidiaries: analysis of the transactional structure and reorganization opportunities prior to the sale, legal due diligence of the entities included in the scope of divestment, coordination with the Norwegian legal counsels of the seller, preparation of the legal transactional documentation and related security interests
Completed the acquisition of a company specialized in the trade and lease of medical devices and the supply of home care services: legal and tax due diligence, preparation and negotiation of the SPA, asset and liability warranties and ancillary agreements
Advised a US group specialized in decryption technologies and digital security solutions in connection with the acquisition of the assets owned by a French bankrupt company operating in the same industry: provided legal and strategic assistance during the whole process, from the preparation of the purchase offer to the effective transfer of the assets and assumed contracts
Assisted a Swedish industrial group in connection with the acquisition in France of various real estate, industrial and corporate assets and drafted the related legal documentation
Real estate transactions
Negotiated a so-called BEFA contract (i.e. a lease agreement pertaining to a real estate complex not yet built) and a real estate development contract for the new headquarters and industrial site of a French subsidiary of a US group
Assisted a US engineering company specialized in the construction of data centers in connection with the implementation of large-scale infrastructure projects in Saint-Denis and Marseille
Completed the acquisition of a property located in France by a foreign industrialist: coordination between French and foreign tax teams, financiers and notaries, assistance in negotiating the legal transactional documentation, DD investigations and creation of the acquisition structure
Provide legal assistance in connection with the acquisition and financing of a Parisian hotel for renovation by a Belgian investor
Completed the sale of an industrial site in which operations subject to the regulations on classified facilities were carried out
Financing transactions
Advised a French first-rate bank in connection with the restructuring of an overdraft facility granted to the French subsidiary of a Luxemburg group
Assisted a French industrial group in connection with the implementation and then renegotiation of a syndicated credit line
Drafted and negotiated financial agreements in connection with credit export transactions by public and private foreign importers
Drafted and negotiated syndicated credit agreements and sub-participation contracts; managed the legal aspects of such transactions on behalf of a Paris-based financial institution
Drafted and negotiated international bank guarantees and counter-guarantees, documentary letters of credit, stand-by letters of credit and Ducroire conventions
Background
In-house counsel, Legal and Tax Department, CCF-HSBC, Paris, 1992-2000
In-house counsel, Legal Department, TAT, 1990-1992
In-house counsel, Office Général de l'Air, 1988-1990
Main Publications
Quels sont les enjeux de la conformité dans le cadre des opérations de croissance externe ?, Legal Guide of La Tribune de Lyon, 2022
Quels sont les 10 commandements de la transmission ?, Legal Guide of La Tribune de Lyon, 2022
Fusion-absorption : quel est l'impact de la jurisprudence récente en matière de transfert de responsabilité pénale ?, Legal Guide of La Tribune de Lyon, 2021
Comment justifier le non-paiement de ses loyers commerciaux en période de crise sanitaire ?, Legal Guide of La Tribune de Lyon, 2021

Main legal issues in international business expansion, a French perspective, Legal Era Magazine, May 2019
Les sûretés à l'épreuve du droit des entreprises en difficulté, La Tribune de Lyon, April 2019
Establishing a Business in France, Practical Law, 2015
Establishing a Business in France, Practical Law, 2014
Création de la procédure de sauvegarde financière accélérée, website of Editions Francis Lefebvre (leading French legal publisher), December 2010
Comment bien gérer l'ouverture d'un crédoc, Le Moniteur du Commerce International, June 2009
Credentials
Co-led a conference on Brexit in partnership with Faegre Baker Daniels LLP and Lazard Frères Gestion, March 2017
Lecturer, post-graduate degree program Juriste Manager International, EMLYON (one of France's 4 top business schools), 2099 – 2011
Professional Associations
International Bar Association, member of the Corporate and M&A Committee and member of the Women Lawyers' Interest Group
European-American Chamber of Commerce
Association Nationale des Juristes de Banque
National Committee of the ICC Commission on Banking Techniques and Practices
Education
Postgraduate Degree in Business and Foreign Trade Law, University François Rabelais, Tours, 1987
Languages