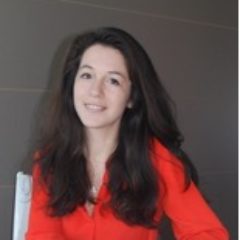 Pauline Kubat
Member of the Lyon Bar
Expertise
French-Spanish Business Issues
Pauline specializes in international contracts, commercial law and business law. She acts both as advisor and litigator.
She provides legal advice to French and foreign companies from a wide range of business sectors on all legal and regulatory aspects of their business activities and operations under French and EU law. She defends and represents them before the competent courts in civil and commercial disputes. She also assists individuals and corporate clients in cross-border issues between France and Spain.
Pauline also advises on real estate and construction law.
Selected Operation Summary
Assisted and advised a distributor of food products in connection with the termination of an international commercial agency contract.
Assisted and advised a manufacturer of plant protection products in the context of a liability action for defective products.
Assisted and advised foreign companies in connection with the recognition and enforcement of foreign decisions – in particular Spanish decisions – in France.
Provided legal and tax assistance to individuals and companies in the context of French-Spanish property transactions, particularly in the field of real estate acquisitions and international inheritance cases.
Assisted and advised a Spanish company in connection with the construction of a real estate complex in France, in expert investigations and legal proceeding, including on issues relating to subcontracting contracts, international secondment of employees and construction disorders
Main Publications
2019-2020 Report on Global Trade Policy, World Law Group Ltd., 2019
Background
Toda & Nel-lo Abogados, International Department, Barcelona, 2018 (internship)
SAS ATRHET, Lyon, 2017 (internship) and 2018 (in-house counsel)
Education
Certificate of lawyer in mediation, Haute école des Avocats Conseils, 2018
Post-graduate Degree in European Comparative Law, University Paris II Panthéon-Assas, 2013
Bilingual French-Spanish Master's Degree in Business Law, University Paris X Nanterre, 2012
Languages