Webinar on critical issues in distribution agreements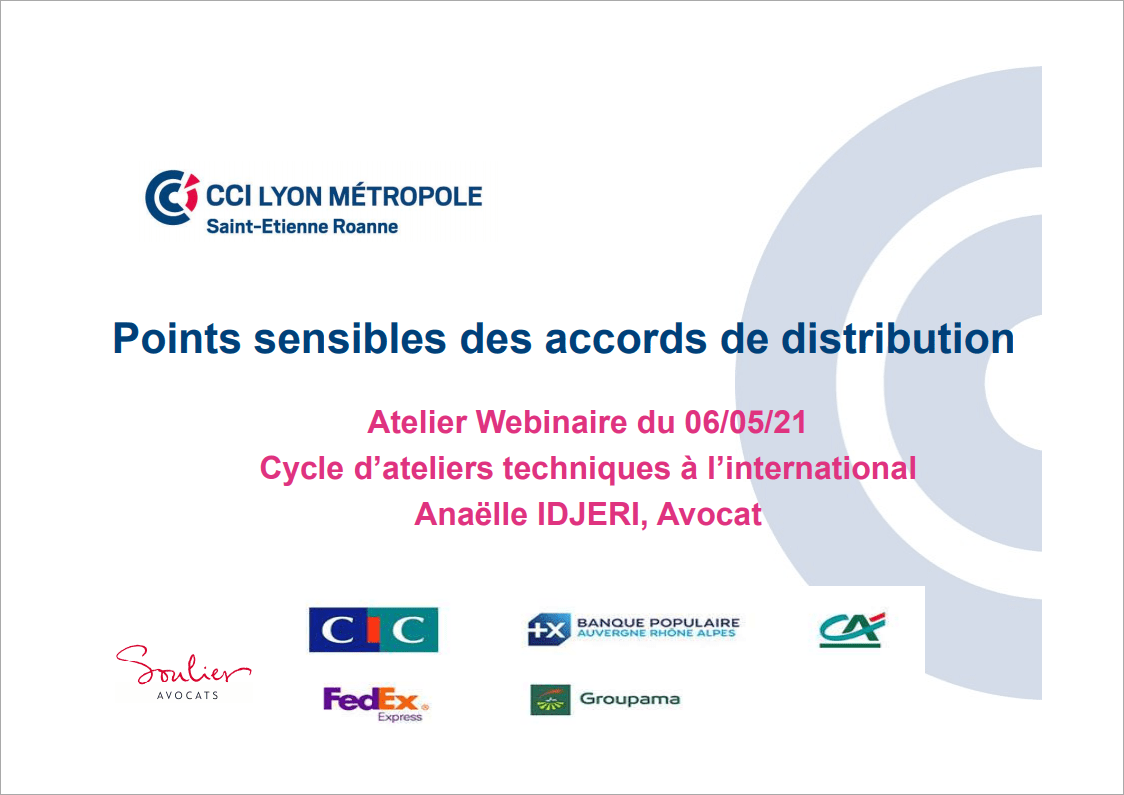 Anaëlle Idjeri led a webinar on "Critical issues in distribution agreements" organized in the framework of the Series of technical workshops for international expansion of the ICC Lyon Metropole on May 6, 2021.
When negotiating and setting up distribution agreements with a partner (importer-reseller) based abroad, companies must be particularly attentive and vigilant when drafting certain clauses – certain provisions being indeed strictly regulated by law – in order to best secure their partnership and to prevent legal risks and performance difficulties in an international context.
During this webinar, Anaëlle Idjeri addressed the critical provisions of these distribution agreements and, for each of them, outlined the various possible options from a legal perspective and the recommended best practices, in particular concerning the following issues:
Exclusivity;
Quotas and minimum purchase requirements;
Non-competition and alternatives;
Online sales;
Resale price;
Inventories, delivery, after sales service;
Protection of intellectual property rights;
Contract duration;
Contract termination;
Governing law and jurisdiction.