Published on 25 May 2023
Meta Fined EUR 1.2 Billion for Violating GDPR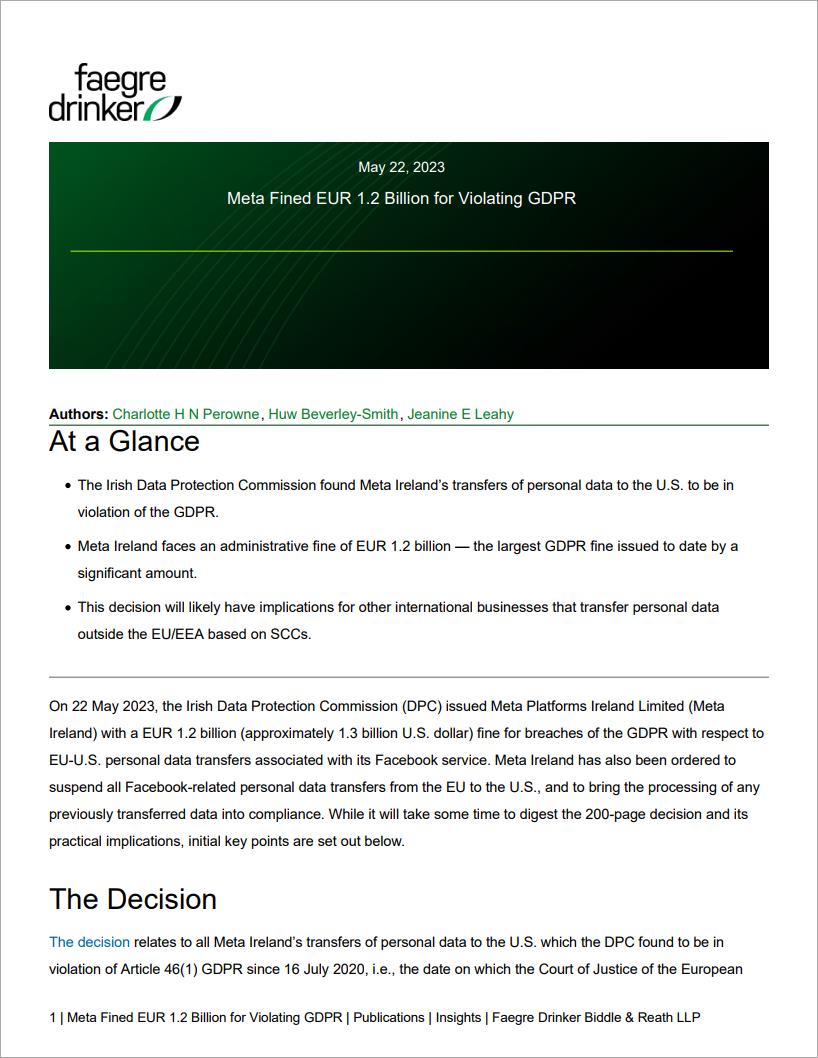 Title: Meta Fined EUR 1.2 Billion for Violating GDPR
Jurisdictions: EU/EEA/USA
Authors: Huw Beverley-Smith, Charlotte H N Perowne, Jeanine E Leahy
Law firm: Faegre Drinker
Subject:
On 22 May 2023, the Irish Data Protection Commission (DPC) issued Meta Platforms Ireland Limited (Meta Ireland) with a EUR 1.2 billion (approximately 1.3 billion U.S. dollar) fine for breaches of the GDPR with respect to EU-U.S. personal data transfers associated with its Facebook service.
Meta Ireland has also been ordered to suspend all Facebook-related personal data transfers from the EU to the U.S., and to bring the processing of any previously transferred data into compliance.
This decision will likely have implications for other international businesses that transfer personal data outside the EU/EEA based on standard contractual clauses.