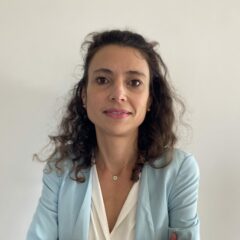 Lydie Bontemps-Helmy
Member of the Lyon Bar
Expertise
Lydie focuses her practice on corporate law, domestic and international contracts, and commercial law.
She provides legal assistance to a French and foreign clientele comprising primarily multinationals, industrial and services companies, SMBs, investors and business owners in connection with domestic and cross-border corporate transactions, external growth transactions, transfers of businesses, group reorganizations and restructurings, and equity transactions.
Lydie also assists French and foreign businesses in the drafting and negotiation of all types of domestic and international contracts.
After more than four years working in Shanghai (China), she has developed a substantial expertise in assisting foreign investors in their expansion projects in France.
Selected Operation Summary
Corporate Law
Managed and followed up the corporate legal secretarial works on behalf of French companies: approval of financial statements, change of corporate officer, transfer of registered office, etc.
Drafted intra-group loan and cash agreements
Drafted a shareholders' agreement on behalf of a company offering comprehensive travel-experience and event management services
Drafted a SPA in connection with the sale of an English industrial company to a Portuguese company, and the related representations & warranties
Negotiated and drafted a settlement agreement between a Hong Kong company operating in the metallurgy industry and a shareholder
Defended an association secretary suddenly terminated in a vexatious manner
Commercial Law
Reviewed power plant construction contracts in Africa for a business partner of French leading international energy supplier EDF
Drafted general terms of sale for various services offered by a French telecom operator and software publisher, as well as for a company operating in the sports industry
Drafted and reviewed commercial lease agreements for companies operating in the industrial and service sectors, professional lease agreements, and sublease agreements
Assisted French companies operating in various industries in the sale of their business going concern
Drafted service contracts for retired former business executives
Industrial Property
Assisted a company owning the industrial property rights to a famous cartoon character in connection with an infringement of its rights in China
Drafted an industrial property rights transfer agreement for a company that had developed a cutting-edge musical instrument
Background
Laurent Grandpré, Associate, 2023-2018
Quadratur, Associate, 2018-2017
De Wolf Axten, Shanghai office (China), Associate, 2017-2015
UGGC Avocats, Shanghai office (China), Legal consultant, 2015-2014
ALTIOS International, Shanghai (China), Consultant, 2014-2013
Professional Association
Member of the Innovation and Professional Practice Committee of the Lyon Bar
Education
Master's Degree in international business law, contract law specialization, Faculty of Law of Tours,2007
Master's Degree in Business law, Drake University Law School (Iowa, USA), 2006
Languages