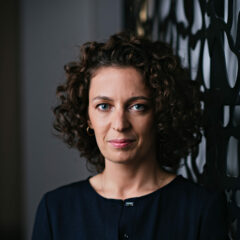 Laure Marolleau
Member of the Paris Bar
Expertise
Laure is specialized in business and commercial law as well as in French and European regulations, in particular concerning personal data and privacy, products, health and environment.
She advises mainly French and foreign industrial groups on their obligations under applicable French and European legislations and regulations, in particular in relation to their operations, and on all issues that may arise in connection with the manufacture, transport, marketing and sale of their products, as well as with the collection, processing and transfer of personal data.
Laure also represents and defends these clients in civil, commercial and administrative disputes and provides legal assistance in amicable or court-ordered expert investigations, both in France and abroad, as well as in domestic and international arbitration proceedings .
Selected Operation summary
Litigation and Arbitration
Defended one of the world's leading manufacturers of fuel transport pipes in court-ordered expert investigations concerning alleged pollution incidents at more than 100 gas stations throughout France
Represented a European leader in multi-technical services in the areas of energy and communications in connection with a liability action concerning the construction of a waste-to-energy conversion plant
Defended the world's leading battery manufacturer in ICC arbitration proceedings concerning aircraft failures
Assisted foreign companies in connection with the recognition and enforcement of foreign judgments or arbitral awards in France
Assisted and defended French and foreign companies in the framework amicable and court-ordered expert investigations in France and in Europe
Regulatory & Compliance
Advised and defended companies operating sites subject to the legislation governing so-called classified facilities (filing of requests for authorization, change of operating conditions, discontinuation of the operations and site rehabilitation, abnormal neighborhood disturbances)
Assisted and represented French and foreign companies operating in the crop protection industry (market authorizations, sale, promotion and use of plant protection products)
Counseled French and foreign industrial companies in connection with EU regulations on products and services (CE marking, implementation of voluntary standards, compliance audit and compliance works)
Performed regulatory, compliance and environment audits in the framework of due diligence investigations carried out in connection with acquisitions of French companies
Assisted a leading producer of paper and packaging on the applicable environmental authorization process in connection with the contemplated acquisition of a production site
Data Protection and Cybersecurity
Assisted French and foreign corporate groups on personal data issues (design and implementation of whistleblowing programs, cross-border transfers of personal data, review of sub-contracting agreements, data protection agreements, customer master agreements, etc.), including health data (medical devices, digital health, etc.)
Provided legal support to French and foreign groups to ensure compliance with the GDPR, in collaboration with a cybersecurity and IT system consulting firm
Provided legal assistance to the global leader in internet related services and products in connection with a compliance review of cybersecurity services contracts and ancillary documentation following the acquisition of a leading international group specialized in cyber defense, threat intelligence and incident response services
Advised start-ups in connection with the development of apps in the digital health industry
Background
Gide Loyrette Nouel, January-June 2010
General Court of the European Union, July-December 2009
Main Publications
WLG Global Guide to Data Breach Notifications, second edition, World Law Group Ltd., 2016
WLG Global Guide to Whistleblowing Programs, second edition, World Law Group Ltd., 2016
Dans quelle mesure le propriétaire d'un terrain peut-il être responsable de sa pollution ?, Editions Francis Lefebvre (France's leading legal publisher), Expert Opinion, May 2013
Dawn Raid Guidelines, World Law Group Ltd., 2011
Education
LLM in European Private Law, University of Amsterdam, 2009
Postgraduate Degree in European Communities Law and European Union Law, University of Paul Cézanne Aix-Marseille III, 2007
Master Degree in Public Law, University of Greenwich, 2006
Languages