International Webinar on Brexit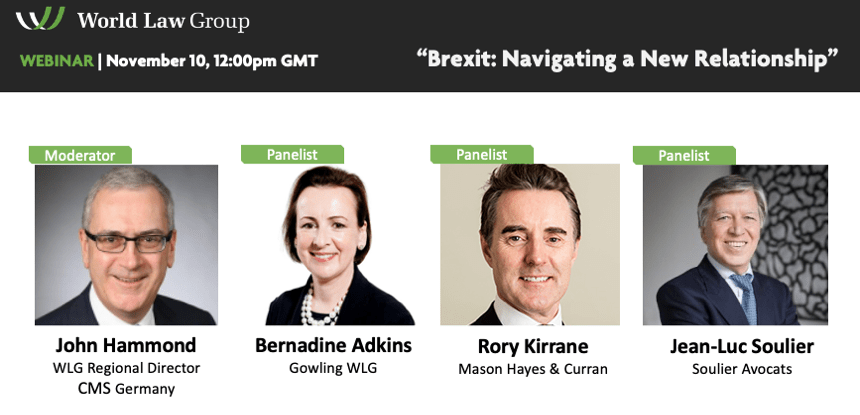 Jean-Luc Soulier will be speaking as a panelist at an upcoming World Law Group Fall eConference session "Brexit: Navigating a New Relationship". The World Law Group is a network of 59 leading independent law firms with more than 400 offices in major commercial centers worldwide, to which our Firm belongs.
The other panelists are John Hammond from the German law firm CMS Germany, Bernadine Adkins from the English law firm Gowling, and Rory Kirrane from the Irish law firm Mason Hayes & Curran.
The session, open to everyone, will take place on November 10 at 7:00am EDT (or 12:00pm GMT).
Join the speakers as they navigate what the new relationship between the UK and EU will mean for businesses.
To register, please click on the following link:
https://zoom.us/webinar/register/3916026239531/WN_8zjoplC5RIe0v521Twrb-Q